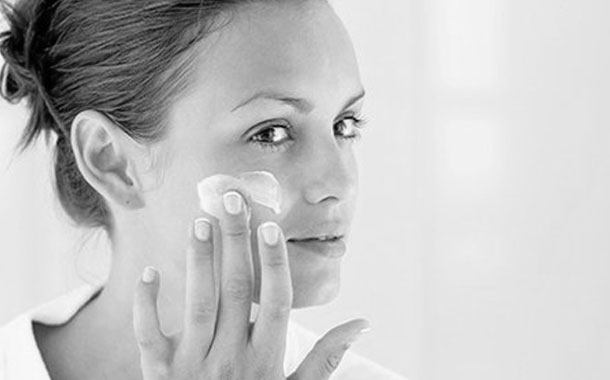 It is common said that the most beautiful ages of a girl's skin are the magnificent 20s. Although, it is important to note that skin health can be maintained only with a proper skin care routine and can never be started early enough. In order to prevent skin issues and delay aging process later in the 40s and 50s, laying the foundations of a glowing skin is indispensable. For this reason, here are the best tips for evolving a killer beauty routine.
1. Healthy body, healthy skin
It is always a good idea to start with the very basics. As we all know, there are no skin care products on earth that could treat and promote skin condition all alone. To help these products accomplish their tasks, it is crucial to live a healthy lifestyle, including eating fresh, whole foods, drinking lots of water and exercising consistently. This all will help boost your immune system and stimulate blood circulation, hence make your skin flawless and glowing.
2. Good sleep makes good skin
It is not a coincidence that an average person spends about twenty-five years sleeping in their life. This period is not only key for the mind and body but also for the skin, as it has enough time to regenerate, heal itself, deep moisturize and let active ingredients penetrate deeply. Besides, there are no harmful sun exposure effects that can impede these processes. So finally, here is a good excuse to stay in bed and enjoy as long sleeps as possible.
3. Always remember to moisturize
Though your skin looks perfect even without effort, it is always highly recommended to use moisturizer. The effects of air pollution, stressful lifestyle and dehydration may not be able to seen, it is still better to prevent skin problems than trying to return them a few years later. On the other hand, as we mentioned above, delaying the aging process is also a pleasing benefit.
4. Exfoliating is a game changer
Luckily, our skin in the 20s have more elasticity and it renews itself more easily than later as we age. Though the skin gets rid of dead skin cells faster and is able to heal itself, implementing exfoliation into the beauty routine helps wash off dirt, flush out clogged pores and get the skin be prepared for the further steps, such as applying moisturizer or anti-aging cream.
5. It is time to use retinol
Retinol is a form of Vitamin A that successfully help wrinkles appear much later by boosting skin renewal and penetrating into the deeper layers of the skin, strengthening them and stimulating collagen production at the same time. However, you should pay special attention to use retinol on your skin increasingly – first, only one time a week, then 2-3 times a week and finally, if your skin does not seem to have any irritation, you can use it every other night.
The secret of having good skin conditions even as we age is to start following an overall, proper beauty routine on a daily basis as early as possible. Though aging is a natural process, retaining the glow of the skin is possible with these few steps.