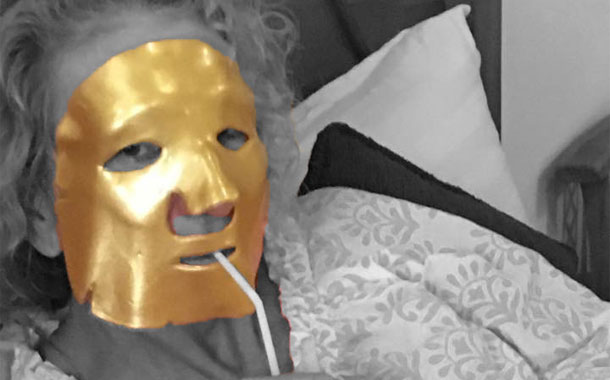 I had done my research for quite a while ( in fact, a few years of dreaming of the girls' getaway to Bali.)   The plan was for a purely rejuve and refresh trip, and not having to travel too far. So after looking around the internet I was firmly decided on Cocoon Medical Day Spa in Legian.  Fares, accommodation and treatment bookings were placed 7 months earlier, amazingly it went relatively quickly. Thank goodness.
My treatment I had booked was a 3D Rejuvenation package: microdermabrasion, microneedling, PRP treatment, mesotherapy and a good dose of Juvederm as the icing on the cake. I had lost around 6 kilograms with the training I had been doing (bucket list – bodybuilding – 58 years and keen to try anything. Within reason….), so my face was looking a tad saggy. Cocoon and Bali would be just the ticket!
Over the period of time between booking and actually arriving, I had numerous questions, which were always promptly answered by Gerdy, our initial point of contact.
For my appointment, we were picked up from our hotel by the Cocoon driver, and taken to what I can only describe as a 'I have died and gone to heaven' kind of place. Superbly and tastefully outfitted, Cocoon Medical Day Spa is a divine blend of luxury and Balinese culture. Greeted with an amazing ginger and rosella tea, we reclined in the lounge, truly feeling like Queens.
My appointment with Dr Josie was conducted in one of the treatment booths, and we discussed the different options, my main concerns, and cost and time to do what was needed. We proceeded with the 3D package, swapping the original mesotherapy for the LED treatment, and replacing the Juvederm hydrate for Juvederm fillers.
I was taken up the spiral staircase to one of the upstairs treatment rooms and gowned up, onto the treatment bed ready to rejuvenate. First up –microdermabrasion, leaving my face soft and clean. Next –  microneedling.  Not at all painful, full face done and completed. My blood was then taken (again painless – bless them!) placed in the centrifuge separating the blood and plasma ready for the PRP (Vampire facial- insert:  wicked laugh). The vials of plasma were then syringed and gently inserted into my face. Everywhere. I have a high pain threshold, so I found this not too painful, although, I must admit, the eye area and upper lip was a bit ouchy…but, all in the name of beauty! I had some slight swelling and minor bruising around the eyes for a few days after, however the LED treatment after was amazing with any residual redness and tenderness subdued.
I had to be aware of the sun on my face (as we all should every day) and staying out of chlorinated water for a few days after my treatment. I was also given the remains of my plasma in a vial, so that was very cool to apply on my face each night. (More wicked laughter.) Also included was the gold flake mask, to soothe and calm.
3 days after my initial treatment I returned to the Citadel of Goodness (love you Cocoon!) to have the Juvederm fillers and I treated myself to Botox in my forehead.
It has been a month since my treatment, I bought Cocoon Collagen gold flake serum and moisturiser which came with a Dermaroller. I'll start using the Dermaroller in the next few days, to continue the good work the microneedling and PRP has started by stimulating the collagen in my face. My skin feels great, looks firm and I feel so much more confident with my appearance. Win win really.
I can't praise the lovely staff at Cocoon enough. They were all so caring and informed, extremely professional, the prices were amazing, and what a wonderful excuse for another pamper holiday to the Island of Gods.