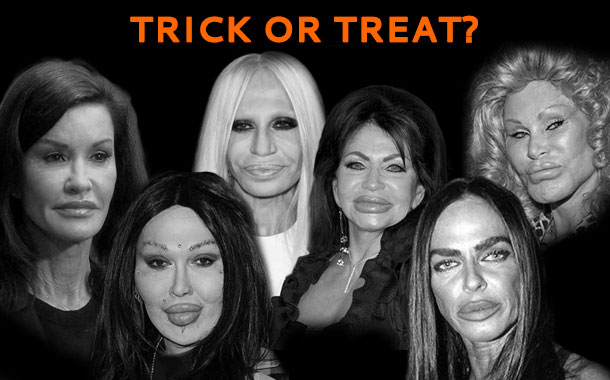 Halloween is approaching and many of us can't wait to see some scary and funnily creative costumes and masks. They are good stuff. However, there are some, who can't help but always look like just playing in a horror movie: ladies with lip filler jobs that gone really really wrong.
Nowadays, augmented lips are pretty much trendy – women tend to opt for gorgeous fuller lips. It has partly to do with the hype around the Kardashian Family and their famous love for plastic surgeries; and also, it has other reasons. As we age, our lips lose the things that make them nice plump – the collagen and natural fats. Thankfully, lip fillers do a really good job in obtaining feminine bigger lips – if they are injected by professionals who have the essential know-how and know what where and how.
Funny (or scary) as it sounds but there are way too many cases when lips have emerged that should have not been, to say the least…God bless them.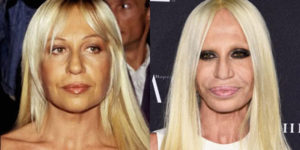 Donatella Versace
An otherwise iconic woman with lip fillers that got…kind of out of control. Unfortunately, time hasn't treated her injections too well.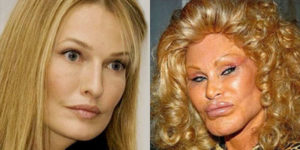 Jocelyn Wildenstein
A Swiss-born American socialite known for her extensive cosmetic surgeries. She once was really beautiful but fillers and surgeries made her look scary. Like really scary.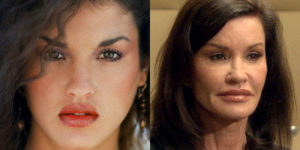 Janice Dickinson
The world's first supermodel has admittedly had some plastic surgeries, including way too much lip fillers.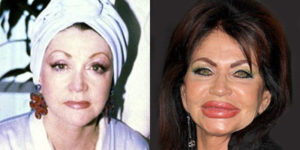 Jackie Stallone
An other rich person perpetually unsatisfied with her appearance is Jackie Stallone, 94-year-old mother of Rambo star Sylvester Stallone.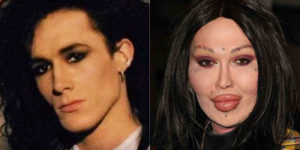 Pete Burns
He rose to fame by being the lead vocalist in 80's band Dead Alive. He has an addiction to plastic surgery, involving more lip injections than needed.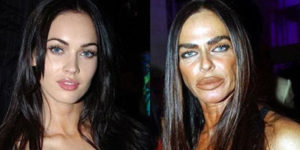 Michaela Romanini
This Italian socialite used to be a genuinely beautiful woman on the scene but her experimentation's on plastic surgery spiraled down to a downright addiction leaving her with a rather shocking face over time.
There Is Hope
That's a good news for those who have ended up with lopsided and 'pouting' lips. With a good team and proper care, lips can still be corrected to achieve a more balanced, beautiful look. So even this time of the year, no trick, just treat.