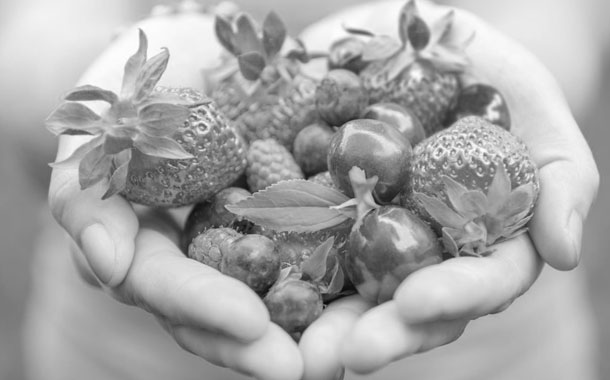 Everyone of us has at least one favourite type of berries. They are delicious, juicy, fun – and pretty much decorative too. What you might have not known though, that they provide amazing health benefits. As our body is an intelligent system, thus it is never a mistake when we feel the urge to munch on some yummy food – it may just contain the nutrients our body needs right then. (Even in the case of chocolate, would you guess that longing for it may mean that your system is in a need of magnesium?… Well, a chocolate with berry filling sounds like a healthy treat at once… You have just got a good excuse. You're welcome.
So, why are berries so special? In fact, they are considered to be one of the healthiest food on Earth.
Here we have collected the Top 5 Powerful Health Benefits berries have in store for us:
1 Berries Are Full Of Nutrients
The best thing is about berries that they are low in calories and at the same time, they contain lots of nutrients – they are high in antioxidants, vitamins and minerals.
Berries – and strawberries in particular- are rich in vitamin C. Just one cup of strawberries contains 150% of RDI for vitamin C.
Apart from vitamin C, all berries share similar properties when it comes to their mineral and vitamin contents.
Check out the nutrition content of one cup (approx. 144g) of blackberries, for instance:
Calories: 62
Folate (vitamin B9): 9% of the RDI
Copper: 12% of the RDI
Vitamin K: 36% of the RDI
Manganese: 47% of the RDI
Vitamin C: 50% of the RDI
Curious about what these nutritients are good for?:
Folate: works as an activator within the body; has immense positive effects on neural, cardiovascular and psychological health.
Copper: keeps skin flexible and youthful.Vitamin K: protects your bones, improves your skin and prevents wrinkles.
Manganese: boosts vitamin absorption, kickstarts the metabolism, regulates sugar level and supports digestion.
Vitamin C: boosts immunity, aims in weight loss, supports collagen production, improves skin texture and enhances hair growth, just to name a few.
2 Berries Are High in Antioxidants
Antioxidants are powerful in keeping free radicals under control. Free radicals can damage the cells when they are present in excessive amounts within the body. Studies show the blackberries, blueberries and raspberries have the highest antioxidant properties – next to pomegranates.
Antioxidants also help fight inflammation in the body. Modern lifestyle often results in excessive inflammation caused by increased stress, unhealthy food choices and not enough physical activity.
In one study, people consuming strawberry beverage to their meal showed that the inflammation (markers) significantly decreased in their systems compared to those who consumed a drink without strawberries.
3 Berries Are a Great Source of Fiber
Soluble fibers are known for slowing down the food through the digestive tract which results in less hunger and an increased feeling of fullness. It makes weight management much easier.
4 Berries Take Care of Your Skin
As we have learned, the antioxidants in berries help fight free radicals – which are one of the main causes of skin aging.
They prevent wrinkles and help decrease other sun-related skin damages.
5 Berries Keep Your Hearth Healthy
According to studies, berries reduce the chances of heart diseases. Due to their anti-inflammatory properties, they help fight high blood pressure, keep your arteries healthy and make your body fit and healthy overall.
+ 1:
Berries Are Delicious
Berries are just yummy when consumed raw and they can also be a great ingredient in smoothies – especially if you wish to have a genuine summer drink that's not just delicious but is a real superfood boosting your skin and overall health right away.
Our tip: www.cocoonmedicalspa.com/promo-superfood-collage-drink/