RevIVe Wellness Packages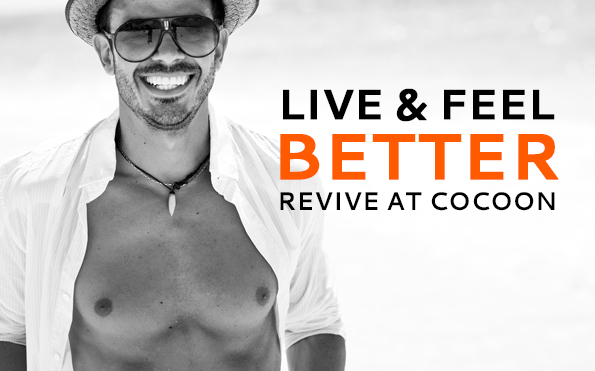 INSTANT ENERGY, BALANCE, WELLNESS
REVIVE YOUR ENERGY

REVIVE YOUR SKIN

REVIVE YOUR HEALTH

REVIVE YOUR LIBIDO
Are you suffering from a cold, illness, flu? Stressed and anxious and not sleeping well? Are you exhausted before an athletic performance? Or just partying too hard?
GET INSTANT ENERGY WITH COCOON'S revIVe PACKAGE
revIVe Package

Package include:
Vitamin Cocktail with 100ml Salin
Oxygen therapy or Gold Mask
Foot Massage
Salt room therapy (upon room availability in Legian)
PRICE:
1,500,000 IDR
Disclaimer:
– Cannot be combined with any other promotion or discount.
---
---
Sign up now to get the price list, promotions and news
Contact us by to make an appointment today
info@cocoonmedicalspa.com

or use our instant online booking now
for free doctor's consultation, information and prices:
---
---