Ellansé® – a revolutionary new filler from Europe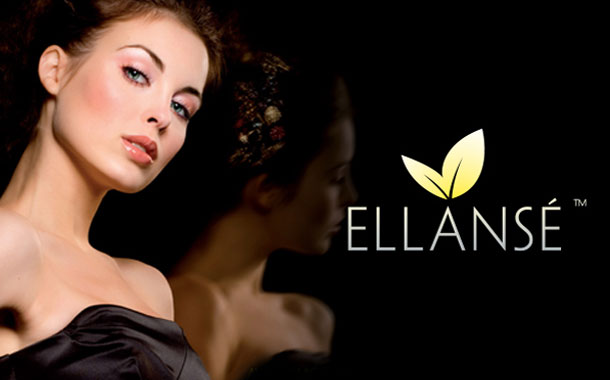 Increase natural collagen for your most beautiful skin ever
Our philosophy at Cocoon Medical Spa is always to improve the skin naturally to highlight beautiful natural features.
We are now excited to introduce the innovative new dermal filler from UK/Netherlands – Ellansé®.
Ellansé's unique difference from other fillers is that it combines an immediate correction of wrinkles and folds with the production of natural collagen by the body. It induces the production of collagen, increasing volume in cheeks, improving elasticity, tone and texture to rejuvenate the skin naturally. It is the first and only dermal filler that stimulates collagen growth naturally, with results lasting 1+ years.
What is Ellansé?
Unlike most fillers that are made of Hyaluronic acid, Ellanse is made of Poly-Caprolactone (PCl) and is a well-known totally bioresorbable soft medical polymer. Ellanse offers the maximum potential for collagen remodeling due to the combination of optimum viscosity, unique elasticity and uniform homogeneity.
The dermal filler acts below the dermis and directly stimulates collagen, returning the natural elasticity and improving the signs of aging. It works very naturally to restore volume loss and rejuvenate the skin but does not change the facial expression.
Why is Collagen so important?
Collagen is one of the most important supporting structures that are naturally found in our skin, helping to keep the elasticity and flexibility of the tissue. Over the course of aging and time, our skin loses its natural collagen, this leads to jowls, droopiness, deep wrinkles and poor skin texture and tone. Ellansé uses the natural response of the body to stimulate the generation of collagen, restore a fresh and youthful appearance, resulting in a generally rejuvenated appearance.
Ellanse is a non-animal, non-bacterial and non-human derived product. It is a natural biostimulator, since it stimulates the creation of your own new collagen.
Ellansé uses
This dermal filler can be used in a variety of rejuvenation areas:
Correcting wrinkles and folds
Volumizing cheek area
Contouring and sculpting facial shape
It can help with deep folds around the mouth and nose, sunken cheeks, facial scars, deep acne scars and loose skin.
How long will my results last for?
Ellansé gives immediate results, as well as longer term by stimulating natural collagen. The gel itself lasts for around 12 weeks, however after it is absorbed, the skin maintains better health and a more rejuvenated appearance than before treatment.
It is ideal for long lasting lines and wrinkle correction and enhances cheek volume and stimulates collagen in a natural way. It will restore facial contours and volume and correcting facial laxity, improving the jaw line and other areas.
Patients can achieve full face lifting without the need of aggressive surgery, with the result lasting from 1 to 3 years.
Ellansé Vs Dermal Fillers
Ellansé is different from Juvederm and other fillers, as it has unique ingredients to activate and grow natural collagen. Unlike Juvederm, Teosyal and Restylane, which is made from hyaluronic acid, Ellanse is made of a gel called PCL – this fills the area and lasts a few months, at the same time it activates collagen growth, so after it wears off, the skin is naturally improved.
Ellansé offers the advantage over other fillers, as it allows immediate correction as well as sustained improvement from 1 to 3 years.
Elansé is longer lasting than most HA fillers
Ellansé is more cost effective in the long term
Ellansé does not cause delayed hypersensitivity reactions (formation of a granuloma – or hardened lump), which, although rare, can happen with HA fillers
Because Ellansé works by your own collagen production, it does not migrate. (HA fillers can migrate, in rare instances)
Ellansé maintains its volume better over time.
Ellansé gives a better aesthetic result for the nose, chin, and forehead
Ellansé Safety
Ellanse is officially approved in the UK as a registered filler for treating facial lines and wrinkles.
It has an excellent patient satisfaction record – Patient satisfaction at twelve months evaluated on the basis of GAIS (Global Aesthetic Improvement Scale) for Ellanse was found to be 90%. Average physician evaluation shows improvement in 92% patients based on GAIS.
Ellanse treatments were rated to be excellent or good by 90% of patients on the scale of likelihood to return for repeat treatment at twelve months.
Ellansé Price
Ellansé is more expensive than other HA fillers such as Juvederm and Teosyal – but this is because it lasts longer, so you will not need as many treatments.
Price at Cocoon Medical Spa: 5.2m per 1ml, approx $495 AUD (final price is charged in Indonesian Rp, AUD depends on exchange rate of the day)