Laser for skin pigmentation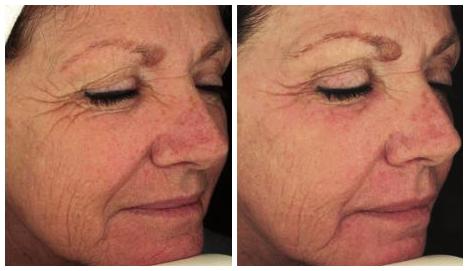 Laser for Skin Pigmentation, Acne Scarring and Other Skin Conditions
At Cocoon Medical Spa in Bali, we offer 2 types of lasers for different skin types and conditions.
1. 1540 Fractional Laser (similar to Palomar Starlux, Artesian laser)
This Non-Ablative Laser  is a revolutionary long-pulse high energy laser which emits microbeams of light that pass through to the epidermis, maintaining the integrity of the subcutaneous layer. It is a non-ablative laser which means light pulses are directed into the dermis, while leaving the epidermis in place (as opposed to ablative lasers which remove the epidermis and some of the dermis). This process allows for quick recovery while reducing risk of infection and no lasting redness.
The laser effectively treats all skin types from pigmentation, wrinkles and scars on any part of the body – face, chest, arms, hands  – quickly, comfortably with virtually no downtime. The skin is further protected during treatment by a cooling gel and may also be more comfortable with a local anesthetic.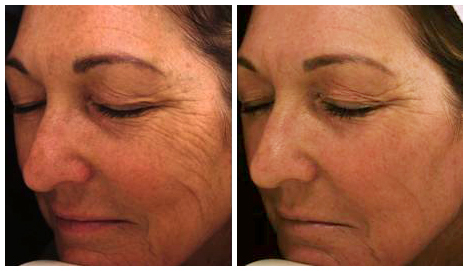 How does laser treatments work?
The 1540 Fractional, Non-Ablative Laser delivers light as an array of microbeams, which create columns of coagulated tissue within the skin.
Creation of the columns starts a natural healing process that forms new, healthy tissue. This results in more youthful-looking skin.

2. The ND:YAG 1064 Laser – (Similar to Revlite, Medlite, Cutera 1064)
No matter how much we take care to reduce the signs of ageing, stubborn brown spots can be a give-away.
Some know these by different names – age spots, freckles, lentigines, or liver spots. There are a range of different types of pigmentation which vary in appearance, what depth in the skin they lie, and how responsive they are to treatment.
The treatment is done in our medical clinic in Bali by our qualified doctors – it is surprisingly quick, with even large numbers of brown spots able to be treated in less than 20 minutes. The Nd:YAG laser can effectively remove lentigines and freckles in a single treatment in the majority of cases.

What is ND:Yag Laser and how is it used?
Nd:Yag is a non-ablative laser for skin pigmentation. This means that there is no break in skin tissue continuity during the treatment. It is designed to target pigment cells. This specific wavelength are absorbed preferentially by pigments (melanin) and the resultant heat will cause generation and propagation of waves that cause damage to the cells containing pigment. These damaged cells will then be cleared from the site resulting in lightening of the pigmented site.
When do we use ND:Yag laser for skin pigmenation?
Q-switched Nd:Yag laser are used mainly for pigmentary disorders resulting in darker patch/lesions. It can target both superficial and deeper skin pigmentation. However, not all lesions have good results with Q-switched Nd:Yag laser. Some pigmentary disorders work very well with Nd:Yag laser, e.g. solar lentigo,freckles, lentigines and etc while some produce variable results, i.e. Hori's nevus and melasma. It is important to get the correct diagnosis at the start to ensure careful selection of treatment modalities. Of course, the machine as well as the operator (the doctor performing the laser) are also key to the results of the treatment.
Another major indication of Q-switched Nd:Yag laser is for tattoo removal. Amateur tattoo, those purely black tattoos seems to work better than multicoloured tattoos (professional tattoos). Black pigments work better compared to  other colours.
Apart from these, Q-switched Nd:Yag also produces rejuvenation effect and provides lightening of the skin, which is very much favoured by Asians.
Are the 1540 and 1064 laser treatments painful?
By delivering pulses of light as individual microbeams, the 1540 avoids potentially dangerous bulk heating. This results in only minor discomfort being felt during treatment.
Some redness, warmth, swelling, or tightness in the treated area, which usually fades within a few hours of treatment. Generally, you can receive a treatment and go back to work or to other activities with very little recovery time; often people notice positive changes within a few days.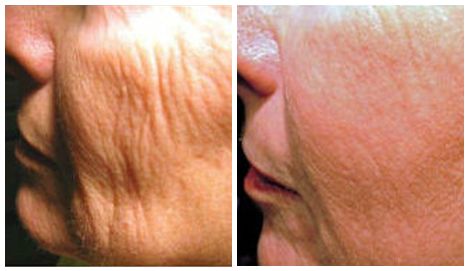 How many laser treatments do I need?
The aging process will start naturally, so it is a process of maintenance. We recommend a series of 3 – 4 treatments, one month apart. If you can't do this, do get Microdermabrasion or peels a few times a year to keep up the refreshed appearance.
Treatment Risks
Any laser has the risk of hyperpigmentation if you expose the areas treated to sunlight. The sun is very strong in Bali and you must wear SPF 40+ every day on all the areas treated and stay out of the sun and cover up. We are not responsible for any problem with hyperpigmenation, this is caused by exposure to the sunlight, not by our lasers.
Dark and tanned skins are best not to be treated with laser. Even bottle bronzer or self-tan is not to be used prior to any laser treatment.
Just 1 session will not guarantee your skin issue will resolve. You usually need around 4-6 sessions, depending on the particular skin issue and how resistant it is to the laser treatment.
Packages that includes ND Yag or Fractional Laser
For better results, we recommend you take a package at our medical clinic in Bali. This will give you better, more visible results, that last much longer than single treatments.
All packages have been formulated by some of the most experienced cosmetic Doctors in Australia and UK – all combined the best technology, products and services to give visible results to common skin and health problems.
Diamond Microdermabrasion
Laser – either Fractional or ND Yag
LED Red Light therapy x 2
Platelet Rich Plasma (PRP)
Redensity I – 2 ml
ACTIVE ACNE:

Microdermabrasion
Laser Fractional (1540)
---
---
Sign up now to get the price list, promotions and news
Contact us by to make an appointment today
info@cocoonmedicalspa.com

or use our instant online booking now
for free doctor's consultation, information and prices:

---
---