Esthetic Healing Treatment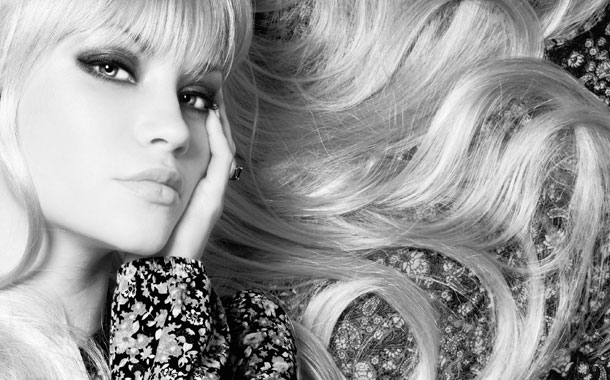 Esthetic Healing Treatment: Beauty & Health from Within
There is a deep connection between the emotions we experience and how our facial muscles work. Combining techniques from craniosacral energy therapy and sculpturing face & neck massage, Esthetic Healing brings harmony and relaxation to the entire nervous system. It helps to eliminate the "stress look" by releasing facial muscle clamps and energy blocks caused by psycho-emotional stress.
The Esthetic Healing treatment restores the natural elasticity of the skin and muscle tone, slowing down the aging process. It detoxifies and rejuvenates the skin through the activation of lymphatic drainage, blood circulation and production of collagen and elastin down to the deepest levels of the skin.
Esthetic Healing Treatment is a holistic approach to improve the appearance and balance of body and mind, re-establishing well-being through the body's inherent natural healing abilities.
Esthetic Healing Treatment Indications
Facial & neck skin aging, muscle weakness
Facial swelling from various causes
Fat reduction (double chin) & detox therapy
Prior to cosmetic and aesthetic medical treatments
Dull smoker's skin, post-acne scars, skin pigmentation
Neurasthenic conditions, including anxiety and depression
Chronic headaches, neck pain, high blood pressure
High level of stress & low level of energy
Esthetic Healing Treatment Contraindications
Absolute:
Acute inflammatory condition of any localization
Blood disorders (anemia, hemophilia, blood clots, leukemia, lymphoma)
Skin infections (bacterial, fungal and yeast, viral)
Swollen lymph nodes in neck and other locations
Malignant and benign tumors of any localization
Peripheral Vascular Disease (Atherosclerosis)
Blood vessels aneurysm
Active Tuberculosis
Psychiatric disorders
Acute pain of unknown cause
Relative:
Hypertonic Disease Degree III
Bell's Palsy (during recovery only)
Cosmetic treatments Compatibility
The Esthetic Healing treatment works well with the majority of cosmetic and aesthetic treatments, though there are limitations. Please see the specific guidelines below:
Superficial skin peels – before / 5 days after during exfoliation period
Medium or deep skin peels – before / after the exfoliation is complete
Mesotherapy, PRP – 3 days before / 3 days after
Anti-wrinkle injections, facial fillers, micro-needling, laser – a few Esthetic Healing treatment sessions are recommended prior to it, but should be avoided shortly after
The general rule is a 48-hours break between Esthetic Healing and other facial treatments
Standard facial care & detox compatibility
Treatments, that can be given the same day or within 24 hours:
Diamond Microdermabrasion
LED Red Light therapy
Colon hydrotherapy (if client is comfortable)
Vitamin IV therapy
Infrared Sauna therapy
Seaweed, collagen or any other firming masks are the best to follow after the Esthetic Healing treatment.
Thermal / warming masks are not recommended.
Esthetic Healing Packages
For more lasting anti-aging results, it is recommended to take a package.
Age 28-35: 6-8 sessions / 2 times per week / repeat package 2 times annually
Age 35-45: 8-10 sessions / 2-3 times per week / repeat package 2-3 annually
Age 45-55: 10-12 sessions / 3 times per week / repeat package 2-3 annually
Above 55 years: 12-15 sessions / oily and thick skin – 3 times per week, dry and thin skin – 2 times per week / repeat package 3 times annually
Maintaining the result above 45 years – a single treatment session every 7-10 days after intense course
Aftercare Instructions
Avoid caffeine, cigarettes and alcohol for 24 hours
Avoid dehydration – drink at least 6-8 glasses of water everyday (no ice!)
Avoid direct sun exposure for 48 hours
Use daily moisturizer with SPF 20-25
Avoid using facial scrubs / exfoliants for 48 hours
Walking is the best physical activity after the treatment
Avoid boxing, weights lifting, excessive yoga, running for 3 days
Protocol & environment
90 minutes
Opening ritual 5'
Craniosacral work 15'
Makeup removing and skin cleansing 5'
Sculpturing massage 45'
Massage oil cleansing 5'
Toner / serum, moisturizer application 5'
Grounding and balancing 5'
Closing ritual 5'
Esthetic Healing positioning
Esthetic Healing is an integrated practice that is equally effective in improving appearance and reducing negative effects of stress
A truly holistic and safe treatment for those, who understand that the skin rejuvenation is inseparable from the regenerative capabilities of the whole body, and relaxation is the key to well being
Every treatment session is unique and individually designed to meet the client needs
For women and men. Women are more interested in aesthetic effect, men in relaxation and stress release. It is a perfect treatment for men (shaved) – not invasive, not too messy, recharging 90 minutes nap
Safe during pregnancy and breastfeeding
Terms and Conditions:
Please read our pre-conditions and post-treatment care here.
---
---
Sign up now to get the price list, promotions and news
Contact us by to make an appointment today
info@cocoonmedicalspa.com

or use our instant online booking now
for free doctor's consultation, information and prices:

---
---