5 Best Natural Way To Get Rid Of Cellulite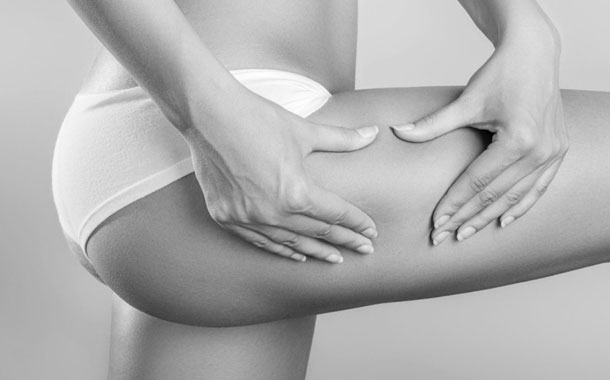 We probably agree that our goal is to accept and love our body. So we are free to choose what to do with it and how to bring the best out of it – especially when it comes to cellulite – a common 'enemy'.

Cellulite is basically fat deposit right below the surface of the skin, most commonly found in the abdomen, on the thighs and buttocks. It has the unique 'orange peel' or 'cottage cheese' texture and 85% of women are said to suffer from it. It may sound somewhat exaggerating but unfortunately, this condition may lead to feeling embarrassment and low self-esteem among women – especially when bikini weather is showing up…

The common contributors to cellulite are genetic predisposition, smoking, poor diet, sedentary jobs, poor circulation – and even hormonal reasons can be at play.
They all have a big role in cellulite formation, however a pretty common reason are the built-up toxins in the body.

Now let's see what we can do to reduce this skin condition in a natural way:
1. Detox your body
If you have cellulite, chances are your body is full of toxins. It stems from the years (decades) of exposure to processed food, refined sugar, chemicals, pollutants, pesticides and so on. And what does it have to do with cellulite? The body stores toxins in the fat cells, in order to minimize the toxicity in the vital organs. This is why it's crucially important to cleanse your body – you will get rid of the toxins plus prevent them from building up again.
2. Stay hydrated
Hydration is one of the most important routine we need to do to our body in order to keep it healthy and youthful – it contributes to the overall health, from the texture of the skin to digestion. Opt for food that have a high-water content, such as leafy greens, watermelon, cucumber and melon. In addition, they are low in calories, contributing to lose weight and fat cells.
3. Try coffee – as a scrub
Mix coffee ground with warm water and voilà, you have an all-natural homemade scrub. Use this for 10 minutes twice per week on the cellulite areas. You should see the results in four weeks when using it regularly.
4. Drink green tea
Green Tea has many health benefits. It speeds up your metabolism and aims in burning fat. Studies show that drinking 3 cups a day helps you burn an extra 80 calories in the following 24 hours.
5. Apply rosemary & juniper oil
The essential oils of rosemary and juniper boosts circulation and helps the cells to flush out toxins. To create your own detoxifying moisturizer, mix 10 drops of rosemary & 10 drops of juniper oil with 100ml of jojoba oil. Apply daily after bath/shower to help strengthen and detoxify your skin. Visible results must appear after a week of regular use.
+ Our tip:
Taking care of your body daily by applying these methods can help you reduce cellulite – over time. While picking a fast, professional method to REDUCE CELLULITE and GET IN SHAPE at the same time can work wonder.
Our BIKINI PACKAGE is just designed for that!
Cleanse and slim your body with us – and enjoy YOUR NEW LOOK as soon as in 1 week!
Summer, here we go!
https://cocoonmedicalspa.com/wp-content/uploads/2019/04/5-Best-Natural-Way-to-Get-Rid-of-Cellulite.jpg
380
610
omarketingbali@gmail.com
https://cocoonmedicalspa.com/wp-content/uploads/2018/12/Logo-Cocoon.png
omarketingbali@gmail.com
2018-08-01 16:53:24
2020-08-20 07:26:03
5 Best Natural Way To Get Rid Of Cellulite