The Ultimate SkinBooster Makeover package
Keeping your skin fresh, young and blemish free is mainly about restoring good skin quality. Through a combination of different technologies and products, we can restore your skin glow and lustre, and refresh overall appearance.
This package improves the skin on 3 levels: reduces pigmentation and smoothes the skins appearance, activates the production of natural collagen and deeply hydrates. This produces outstanding results on the quality and health of your skin.
SKINBOOSTER
Refine and smooth skin texture
Deep, long lasting hydration
Reduce pigmentation
Increase collagen and elastin naturally
Treatments include:
Diamond Microdermabrasion
Fractional Laser or RF Microneedle
LED Red Light therapy x 2
Platelet Rich Plasma (PRP)
Teosyal Redensity 1 – 2ml (for hydration of the skin)
The 6 treatments need just 2 appointments over 5 days in Bali.
PRICE:
12,500,000 IDR
Disclaimer:
– Cannot be combined with any other promotion or discount.
In just 5 treatments over 5 days, your skin will be transformed naturally by increasing the collagen and giving deep hydration. This package really delivers the 'WOW' factor in a short amount of time with no downtime.
Aging through the years: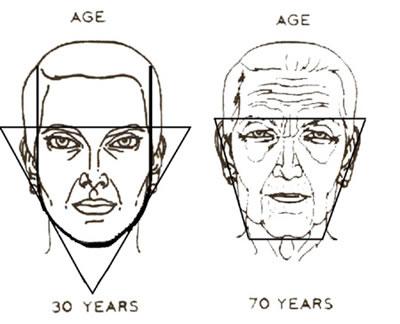 This package includes:
1. A deep exfoliation – Diamond Microdermabrasion
This procedure consists of vacumming the surface layer of your skin with diamond crystals. This removes dead skin layer and a new layer of skin grows in its place.
2. Refine and smooth skin texture / reduce pigmentation – Laser
Your Doctor will tell you which laser is best for you – either Fractional 1540 or ND Yag. We have different lasers for different skin types. Lasers are non-ablative, which mean they do not burn the skin and therefore are lower risk for sun exposure, but you must always wear SPF 30 or 50 plus everyday after this treatment.
Our fractional and ND Yag lasers delivers the efficacy of conventional ablative lasers, without the prolonged downtime and complications. The results of the laser are three fold: the laser will induce collagen production naturally as well as reducing pigmentation and evening out the skin tone and texture.
3. Stimulate the production of collagen and elastin – through LED red light treatment (2 treatments)
Red LED Therapy works at a cellular level and stimulates the healing mechanisms in the skin, stimulating collagen production.
4. Deep, long lasting hydration – from Teosyal Redensity 1
Teosyal Redensity 1 is made of pure hyaluronic acid – a skin booster that doesn't plump or fill the skin, it is purely for skin hydration.
Years of sun-damage combined with the natural aging process result in a depletion of hyaluronic acid (HA) and loss of elasticity with thinning of the skin giving a dry scaly appearance with crepey fine lines. Skin booster fillers such as Teosyal Redensity 1 will increase hydration and therefore correct the signs of aging.
Teosyal Redensity 1- is a smooth, pure, crystal clear non-animal hyaluronic gel which provides deep dermal hydration, moisturising from within to improve skin tone and health to restore the skin to a plump hydrated appearance, reducing fine lines. Teosyal Redensity 1 replenishes the skins' own hyaluronic acid which attracts water in the skin improving texture, tone and skin health. Recent studies have confirmed that HA boosts collagen production in the skin providing added benefit in skin rejuvenation.
With no downtime, Teosyal Redensity 1 skin booster fillers will improve the skin quality and health as it provides deep dermal hydration. It promotes the production of healthy skin and skin elasticity and smoothness is improved. As a result, skin vitality and lustre is restored and the skin is hydrated and toned.
Only one package is required to see visible results. Improvement in the skin appears with a few weeks following treatment. Treatment benefits lasts for around 6-9 months. Repeat treatments are recommended every 6 months to maintain the skin hydration and improvement.