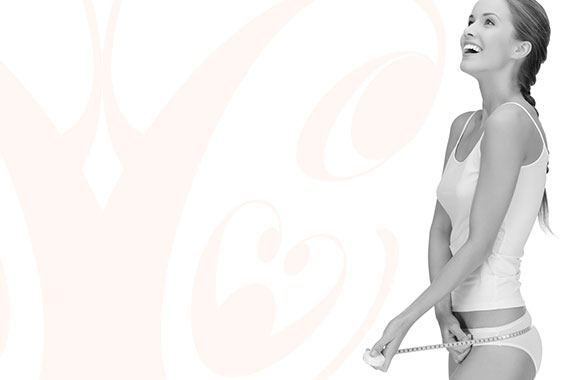 The four most effective cellulite-fighting, skin firming and body slimming technologies simultaneously combined for maximum results
We are proud to offer the most effective non-surgical fat removal / non-invasive fat / cellulite reduction for the face and body.
We use a unique combination of advanced treatments and technologies, including Deep Tissue Multipolar Radiofrequency, Ultrasound Cavitation and Needle-Free Mesotherapy.
This technique treats localised fat on the body and face and also tightens the skin around the area. This is science based, proven technology that works.
Cocoon's 3 powerful fat fighting treatments combined gives proven scientific results. Radio Frequency and Ultrasound and Mesotherapy technologies allow the body to slim down by safely eliminating fat while reducing inches from target areas (belly, flanks, hips), and reshaping body lines while tightening and toning loose skin.
STEP 1:
High-power, Multipolar Radiofrequency for fat/cellulite reduction and deep skin firming
STEP 2:
Ultrasonic cavitation treatment, the only type of ultrasound treatment that works for cellulite and local fat loss
STEP 3: 
No-needle, high frequency Mesotherapy, using active ingredients in high concentrations. Injection-free mesotherapyutilising two mesotherapy technologies at the same time: electroporation and sonophoresis. Injection-free mesotherapy is also known as no-needle mesotherapy, needle-free mesotherapy or virtual mesotherapy, to differentiate it from the intrusive and painful, injection-based mesotherapy.
Body and facials areas that can be treated with the fat and cellulite advanced protocol include: abdomen, hips and thighs, saddlebags, love handles, arms, neck
The combination of high-power, Radiofrequency, high-power cavitation and electro-mesotherapy comprises the most powerful and comprehensive technology available today for the treatment of cellulite, skin laxity and localised fat deposits on the face and body.
The treatment that you receive from us is based on the most powerful and proven equipment on the market today. The technology is proven for active skin firming, fat reducing and anti-cellulite. If you suffer from cellulite and loose skin or if you want a non-surgical solution for local fat deposit reduction, our Cocoon fat fighting package is probably the best thing you can possibly do to fight those skin problems today. There is currently nothing stronger, more effective or more comprehensive.
THE BENEFITS OF NON SURGICAL FAT REMOVAL
The 'cool lipo' treatment and combination of cryolipolysis, radio frequency and mesotherapy treatments have been proven effective for use on waist, hips and thighs where localized fat deposits exist that are resistant to diet and exercise.
LENGTH OF TIME PER TREATMENT AREA
This is a comfortable, pain free treatment that will take approximately 40 minutes per area. 2 nurses will work on you at the same time with different technologies. After you are done, you can get back to your normal activities immediately with absolutely no downtime.
WHAT TO EXPECT OF NON SURGICAL FAT REMOVAL?
We cannot perform miracles or promise instant results for non surgical fat removal, it can take a few weeks to see results. You will have to have up to 5 treatments, once a week to see best results. It is biologically impossible with any kind of treatment and regardless of the hype propagated on the web and in the press, to see results in less time and treatments than this.
It is strongly recommended that you commit to and follow the treatment protocol: stay hydrated (8-10 glasses of water a day), continue to eat healthy and exercise (walk at least 30 minutes a day) and abstain from alcohol and caffeine. Alcohol and caffeine interfere with the lymphatic process to remove fat and metabolize it which can decrease your results.
Success is also dependent on diet and exercise. If you're sedentary and not eating healthily, your body will just store fat all over again.
See our Diet and Exercise Planning to help you maintain results after your slimming treatment.
Please note: Non Surgical Fat Removal Treatment may not be suitable for pregnant women, those who use pacemakers, diabetics or with thyroid disorders.
---
INDIVIDUAL TREATMENTS
Abdomen
Hips and Thighs
Abdomen + Hips and Thighs
Arms (2)
Back
---
NON SURGICAL FAT REMOVAL PACKAGE
For better results, we recommend you take a package. This will give you better, more visible results, that last much longer than single treatments.
3 Fat Blaster Package
3 Colon Hydrotherapy
3 Infrared Sauna
5 days juicing
---
---
Sign up now to get the price list, promotions and news
Contact us by to make an appointment today
info@cocoonmedicalspa.com

or use our instant online booking now
for free doctor's consultation, information and prices: