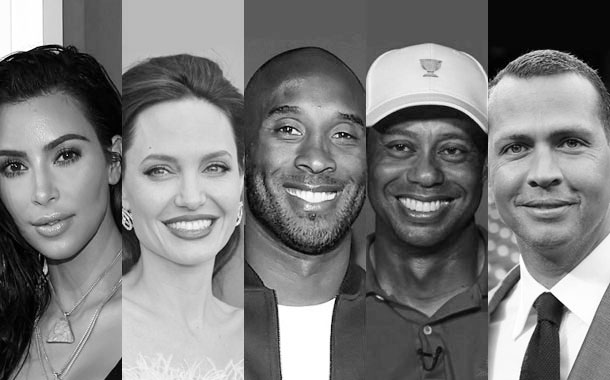 Platelet Rich Plasma Therapy, often called "Vampire" lift is an absolutely natural filler procedure which, true to its name, is made of your own blood. The process is similar to mesotherapy, while your own plasma is used as an advanced anti-aging and healing treatment delivered to the skin. Thanks to its naturality, minimal downtime and safety, it has a huge popularity among celebrities as well.
1. Kim Kardashian
In order to get a younger look, Kim Kardashian used PRP which was also recorded in her show Kim and Kourtney take Miami. She chose to have the Vampire Facial procedure, when a specialist aimed to eliminate wrinkles and get a glowing look for the skin by injecting Platelet Rich Plasma with the use of a micro-needle.
2. Angelina Jolie
Angelina chose the Dracula Facelift procedure that improves collagen production at the injection site. Thanks to the collagen boost, Angelina's face got a much younger and glowing look, and her skin got smoother and more elastic.
3. Kobe Bryant
PRP is not only suitable for women's face but for every part of the body, even for men. Since knee injuries are the most common threats for basketball players, Kobe Bryant also needed to struggle with this problem. After trying several recovery options and thinking about an early retirement, Bryant finally flew to Germany to have PRP injections into his knee and thus became able to continue his professional career without knee problems.
4. Tiger Woods
Similar to Bryant, Tiger Woods also had knee problems after blowing out his knee in 2008. He got several PRP injections before the Master's tournament and instead of a long process of painful recovery, he could hence compete without having any pain.
5. Alex Rodriguez
The famous basketball player had a surgery in 2009 after which doctors expected him to have a long recovery procedure and to be able to return to his career only after a long time. However, he also underwent PRP therapy after his surgery that helped him regain his strength much faster than anyone expected an continue his successful basketball career in a short time.
These success stories prove that Platelet Rich Plasma therapy is not only an aesthetic procedure but also a useful solution for other health and recovery issues. In case you got interested, read more about the therapy, or book a consultation with out specialist on info@cocoonmedicalspa.com.
https://cocoonmedicalspa.com/wp-content/uploads/2019/11/Celebrities-who-had-Platelet-Rich-Plasma-Therapy.jpg
380
610
Bianca
https://cocoonmedicalspa.com/wp-content/uploads/2018/12/Logo-Cocoon.png
Bianca
2019-11-05 07:19:26
2020-01-08 10:50:03
Celebrities Who Had Platelet Rich Plasma Therapy